WELCOME TO SHANNON HOTEL SUPPLIES
The family business originated from our dedicated service base in Limerick which traditionally covered the Mid West region of the Country
OUR BRANDS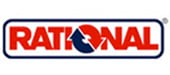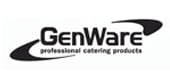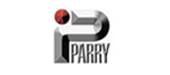 Registered company Name: Shannon Hotel Supplies (Wholesale Ltd)
CRO No. IE055905
Unit 6D Docklands Business Park Dock Road Limerick V94D766 ROI
Return Policy is 30 Days
Customer Service Email: [email protected]
Tel: 061410622
The family business originated from our dedicated service base in Limerick which traditionally covered the Mid West region of the Country. From this small beginning, with our dedicated team we grew Shannon Hotel Supplies to what it is today.
In 1976 we moved to Henry Street and opened a large Catering Equipment Showroom, at that time we were the only catering supplier in the country supplying heavy duty cooking equipment and also chef supplies, kitchen utensils and tableware.
As our business developed we moved to our extensive 25,000 sq.ft. Docklands Business Park Show Room in 1999.
Business progressed and we found ourselves servicing the rest of the country and continued to supply our customer's Nationwide offering next day delivery.
With our loyal team, we will continue to service the catering trade for many years to come.